Tyrrell Middle School Home
Homepage Gallery Shuffle
On 8/8/2022, the Board of Education has appointed Shawn Simpson as the new Superintendent of Wolcott Public Schools.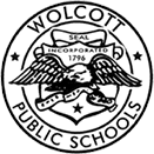 We are collecting FULL SIZE cereal box donations for local food banks, but we want to have some fun first. We hope to create a huge domino run with the boxes (before we donate the cereal). We hope this will allow our school a fun way to see how much we collected for our community, but we need over 1,200 boxes of cereal to share the actual domino run live with all of the students. Please help us meet our goal by donating full size cereal boxes. Boxes can be dropped off in the front lobby. Our goal is to complete this before the end of the calendar year.

This ties in directly with our vision of the graduate - "Act with empathy and kindness, and understands the value of civic awareness and participation." Thank you for your help.
Time: 9 AM – 10 AM
Location: Tyrrell Middle School
Time: 5:30 PM – 6:30 PM
Location: Tyrrell Middle School-Auditorium